Attention all skeptics and smokers, here are the 7 steps that will transform you from a "captured" smoker to a health enthusiast that walks the walk. You know you want this. You want to reclaim your health freedom. Recapture it. This is how.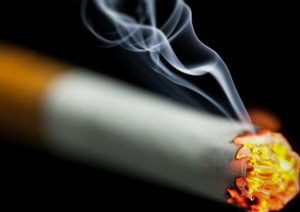 Here are the 7 steps to health freedom …
"For want or need?" That is the question. Know that what makes you want a cigarette are the chemicals (heavy metal toxins and pesticides) in the last one you smoked–because they mess up your central nervous system, you see, and then nicotine is just 30 minute relief, only to lead you back to heavy metal toxin (syndrome) and pesticide punishment again, and again, and again.
Understand that a pack-a-day smoker who takes about 10 drags per cigarette engages a hand-to-mouth motion about 250 times a day. Replace that with organic nuts and seeds, superfoods and supplements, and you REPLACE a bad habit with a great one that REPLENISHES your nutrient base so you have energy for number 3 in the 7 steps to health freedom …
Simple exercise routines are just that – easy and enjoyable, not straining and stressful. This must be something you look forward to doing. Also, stop judging yourself completely. Stop judging now and start carving your perfect "sculpture" and physique slowly but surely – the organic way. Fifteen minutes a day and a little difference, you will see, goes a long, long way!
Superfood knowledge is what will repair your cleansing organs and clean food will fuel your heart, lungs and brain, so that lots of clean blood flows through your body with lots of oxygen! Get the inside scoop from David Wolfe on Youtube about Superfoods HERE … and get the inside scoop on clean foods and clean living from Mike Adams from Natural News HERE.
Change your attitude completely. Just flip the switch where you know you will be successful because you have complete control over what you buy, eat, drink, put on your skin, and what you NEVER AGAIN put in your lungs.
Do not accept criticism from skeptics and smokers. They will try to dismantle you when they see you accepting your own health freedom. After all, they want some but they don't have the answer in their hands, yet. Go on your merry way and hold that attitude in tact, because you're doing it RIGHT this time.
Write down a big ONE YEAR GOAL and also a FIVE YEAR GOAL. This means you have a major short term goal and a major long term goal you can strive for, a little bit each day. Think of it as a brick in the wall, each day for 365 days for the one year goal, and nearly 2,000 bricks for the 5 year goal.
Remember, live for today and tomorrow (the now, the short-term future and the long-term future). Never one without the others. Enjoy your health freedom. It's just three months 'til spring … so quit smoking now … your just 7 steps from health freedom!
Quit smoking and check out that gym near your work or home!
Sources:
David Wolfe: https://www.youtube.com/watch?v=N94VyyCdbXM
Mike Adams, the Health Ranger: https://www.youtube.com/watch?v=6WjZALjwSXk
The "Stop Smoking King" blogs about "health crimes" and how to stop being a repeat "offender"
https://stopsmokingking.wordpress.com/2015/12/29/vaccines-gmo-and-big-tobacco-why-the-cdc-fda-and-epa-promote-the-worlds-worst-health-crimes/
Sleep aids! //blogs.naturalnews.com/achieving-your-goals-could-you-be-sleeping-your-dreams-away/
//www.naturalnews.com/043939_spiritual_practice_depression_brain.html
Mind tools! https://www.mindtools.com/page6.html