---
(Homesteading.news) If you've ever worked with paver stones, you know two things: They are heavy and they can be expensive. They look good, sure, but putting them down, getting them level and ensuring they are "squared" is not an easy task. You can literally spend half-a-day on a paver stone project and find out that all of the time and effort you put into it were for naught because you can't seem to get your angles right or the stones level.
Cinder blocks – while just as heavy or heavier – are cheaper and have many more uses. "They're inexpensive, sturdy and can help you create awesome projects for the homestead without shelling out a ton of money," writes "Jane" at MomWithAPrep.
She lists more than two dozen home projects for which cinder blocks are perfect; here are some of the better ideas:
— Outdoor grill: Look, BBQ grills powered by gas are expensive, and they don't last. Charcoal grills are less expensive, but they are also small and limit what you can cook on them. The best way to overcome both of those issues is to build your own BBQ grill using cinder blocks; it will last forever, and being wood-powered you won't have to run into town to buy gas or charcoal. Here's a great step-by-step instruction.
— Backyard bar and dining area: You'll be pleasantly surprised at how easy and affordable this project will be – and how much enjoyment you'll get out of using it often – to entertain or just for you and your family to enjoy. Check out this pictorial for an idea.
— Bench with a back: Greatly expand your outdoor seating and relaxation areas with a cinder block-and-wood bench with a back. Paint your cinder blocks to better match your outdoor décor. Here's a great idea and easy design.

Image: Sarah Hamilton
— Compost bin: Click here to see a great, simple design that allows you to separate your compost into older stuff and newer stuff.

Image: Mike J. Corey
— Make a desk: Again, another simple project that will provide you with a sturdy (and portable!) piece of furniture that you can move to any part of your home. The holes in the cinder blocks can be used for storage of your various office supplies. Here's a great design.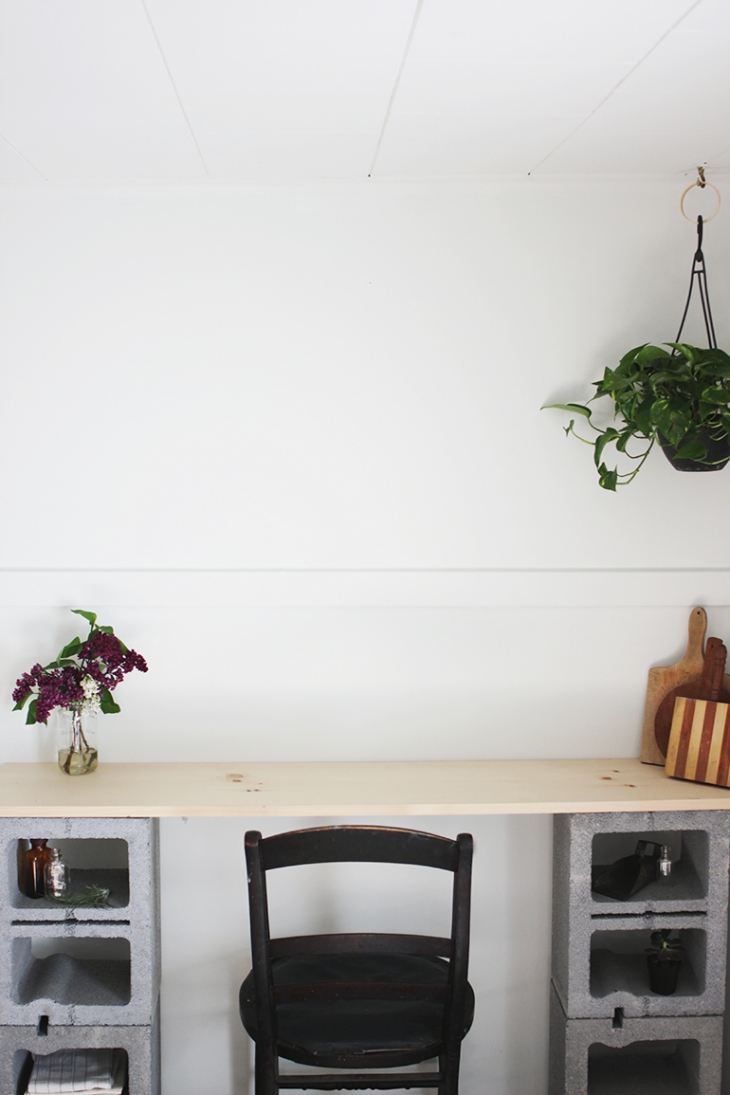 Image: The Merry Thought
— Build a fence: Do you need to fence something off – a garden area, perhaps, or some new livestock? You can build one using cinder blocks and wood. Check out this easy-to-build design:
There are many more uses for cinder blocks – these designs were some of the easiest and cheapest – but their sturdy, stackable features make them versatile, handy and one of the best materials out there for improving your life.
Homesteading.news is part of the USA Features Media network of sites. For advertising opportunities, click here.