Planned Parenthood scrambling to campaign for Hillary, yet they claim they're 'bipartisan'?
Planned Parenthood states on its website that it is a "non-partisan, not-for-profit organization." But that claim couldn't be further from the truth. In late January, Planned Parenthood pledged to spend a whopping $20 million in the 2016 Presidential Election, all of which is expected to line the pockets of Democratic Candidate Hillary Clinton.
Prior to the Iowa caucuses, Planned Parenthood funded "two 30-second television ads and homepage takeovers for two Iowa newspaper websites, the Cedar Rapids Gazette and the Des Moines Register," The Washington Post reported.  "Both ads tout the organization's endorsement of Clinton — the first time ever that it has endorsed a candidate in an open primary."
The ads herald Clinton as being a champion for women's health and reproductive rights, while warning about the consequences a Republican nominee would have on abortion rights.
Why Hillary Clinton is Planned Parenthood's hero
"Hillary Clinton is someone who won't back down from this fight — she's made it clear that fighting for women's health and reproductive rights is a top priority," said Deirdre Schifeling, National Director, Organizing & Electoral Campaigns for Planned Parenthood.
"At the end of the day, she's the one we trust to go head to head with the extreme antiabortion politicians hell-bent on rolling back the progress we've made for women," she continued.
"Our country is at a crisis point for women," warns one of the advertisements. "If the top Republican candidates get their way … access to safe and legal abortion? Gone."
A second ad airing in Iowa ahead of the caucuses celebrated Clinton for having "the strongest record on women's health of anyone, ever." According to Clinton, Republicans only want big government when it can be used to suppress women's rights and "take down Planned Parenthood."
Mass closing of abortion clinics spirals leading abortion provider into a panic
Planned Parenthood's decision to openly support a presidential candidate may stem from fear as abortion clinics around the U.S. are being shut down at an accelerated rate. Since the year 2011, 162 abortion clinics have closed, while only 21 have opened, reports Bloomberg.
Reasons for the closings vary from new legislation, to industry consolidation, to declining demand.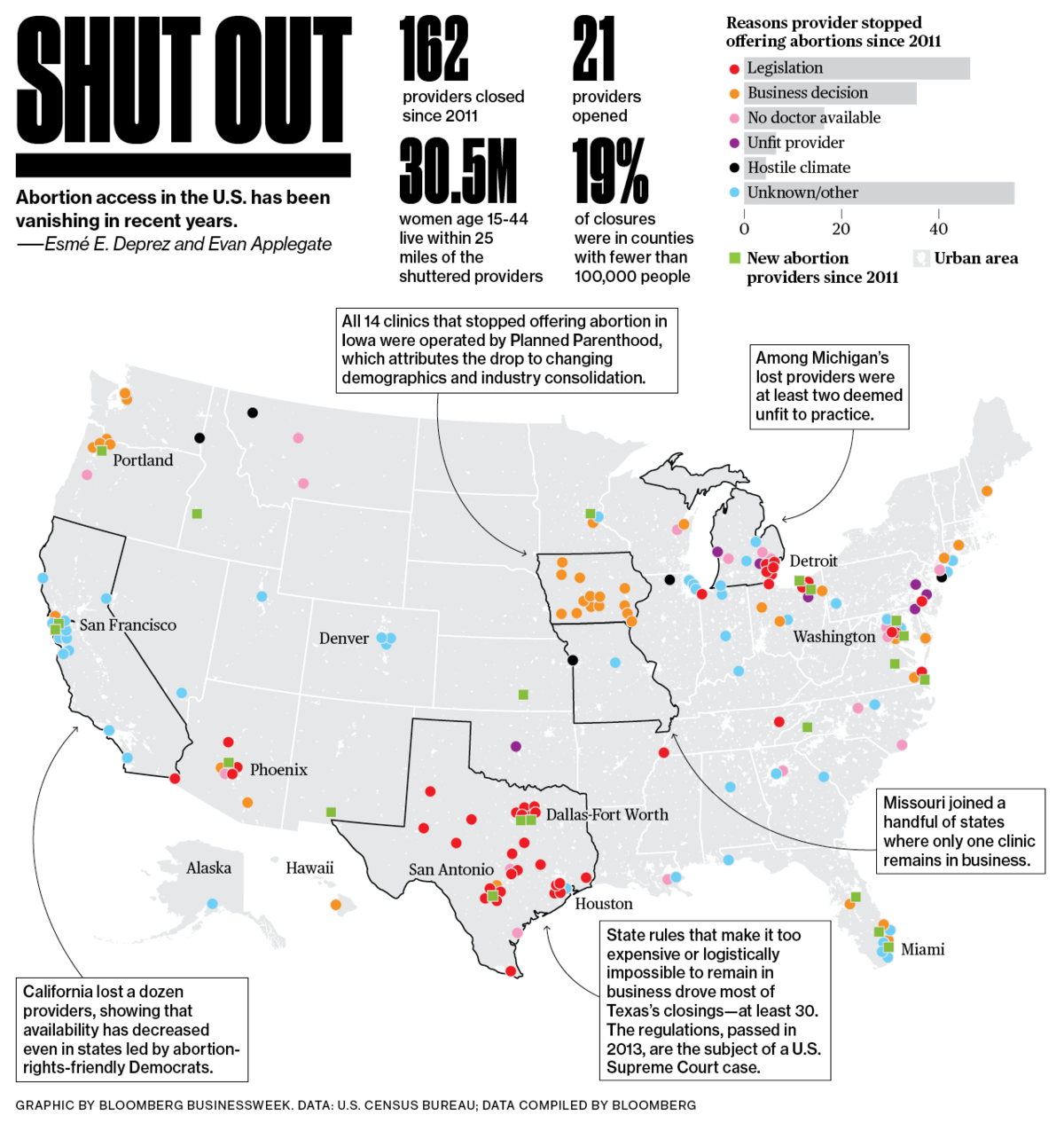 "That just 21 new clinics opened in five years underscores the difficulty the industry has faced in replenishing the ranks of health-care providers willing and financially able to operate in such a fraught field. The impact of that challenge is likely to be long-lived: Even rarer than the building of a new clinic is the reopening of one that has shut."
Planned Parenthood joins a list of other corporate donors that have given substantially to Clinton's campaign, including a total of $5 million from individuals who listed their occupation as "president" or "CEO," according to data from the Federal Election Commission.
"Self-described CEOs and presidents contributed $2.7 million and $2.3 million, respectively, making them the 6th and 7th largest class of donors to Hillary for America," reports The Washington Free Beacon.
Clinton's largest donor is none other than the Soros Fund Management, one of the most lucrative private investment firms in the hedge fund industry. Founded by George Soros in 1969, the firm so far has donated more than $7 million to Clinton's campaign.
A well known billionaire leftist, Soros prides himself in jumpstarting Barack Obama's political career via massive financial contributions. He's also given money to left-wing publications and groups such as The Huffington Post, Southern Poverty Law Center, and of course, Planned Parenthood.
Soros is known for his support of global powerhouses such as the World Bank and International Monetary Fund.
Sources: