It's always all about him.
(Article by Carmine Sabia)
Just hours after he mocked Donald Trump for his "doom and gloom" view of the world, President Obama stood before the press and laughed while briefing reporters on yet another deadly attack in Munich Germany.
"It's a good reminder of something that I've said over the last couple of weeks which is our way of life, our freedoms, our ability to go about our business everyday, raising our kids and seeing them grow up and graduate from high school and now about the leave their dad," he said to raucous laughter.
"I'm sorry I'm getting a little too personal," he said smiling. "Getting a little too personal there. It depends on law enforcement."
Seeing the leader of the free world having a good laugh while they mourn their dead must be a big comfort.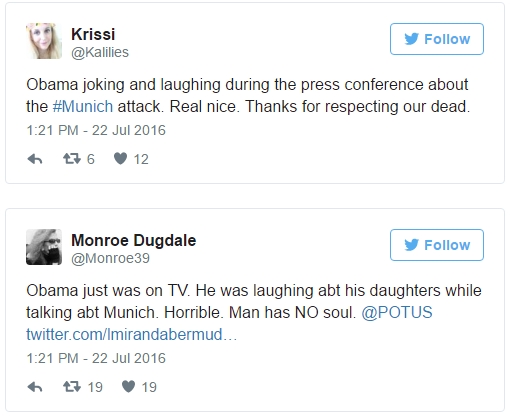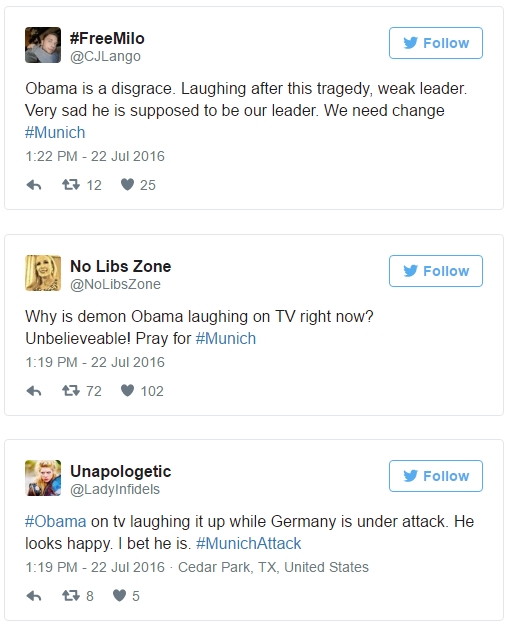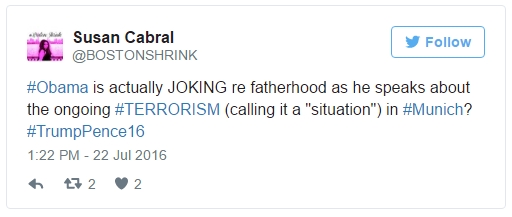 Read more at: bizpacreview.com