PHILADELPHIA, Pennsylvania — While Sen. Bernie Sanders (I-VT) declared Monday at the Democratic National Convention that "We have got to elect Hillary Clinton," his supporters — who booed him — are having none of it.
(Article by Joel B. Pollak)
They are out in force in the streets around the city, marching and demonstrating in the sweltering heat, which hit 91º F in the early afternoon but felt like 102º F with 56% humidity, according to AccuWeather.
Dozens gathered at City Hall, for example, while others marched down Broad Street, and others targeted the convention site itself.
Here are the thirteen best protest signs:
This sign was brought by activists from Connecticut, who were incensed at the news that thee Democratic National Committee had conspired to help Clinton defeat Sanders in the primary: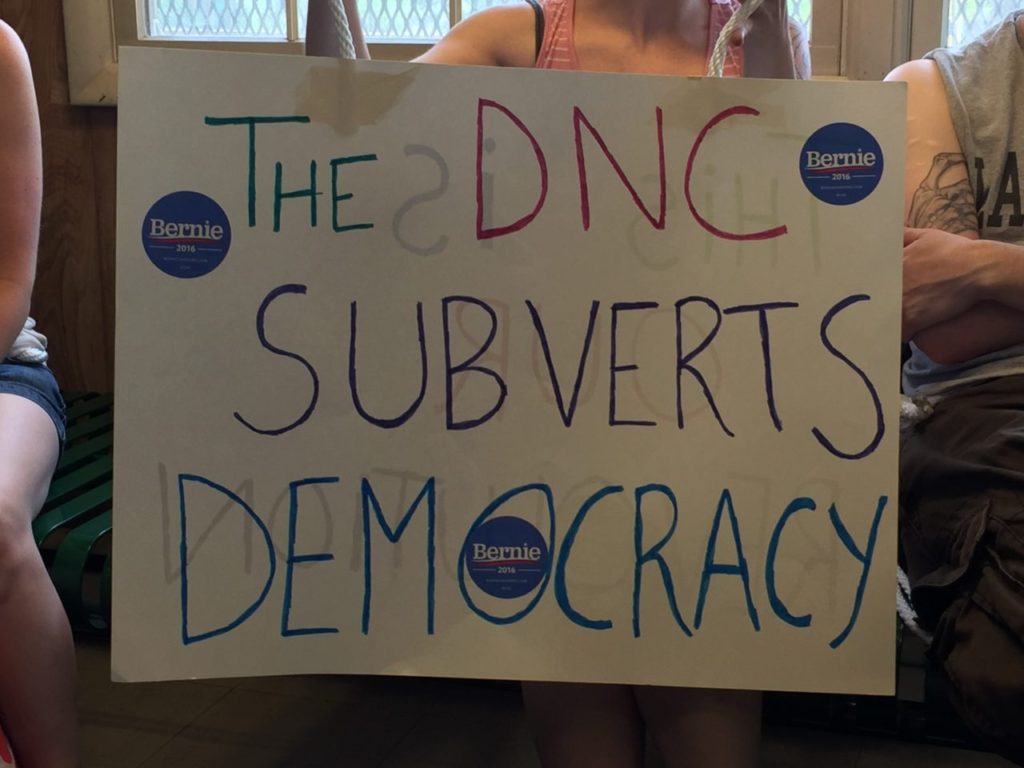 This sign went into greater detail, adding a new acronym for the DNC: "Dishonest, Nefarious, Corrupt":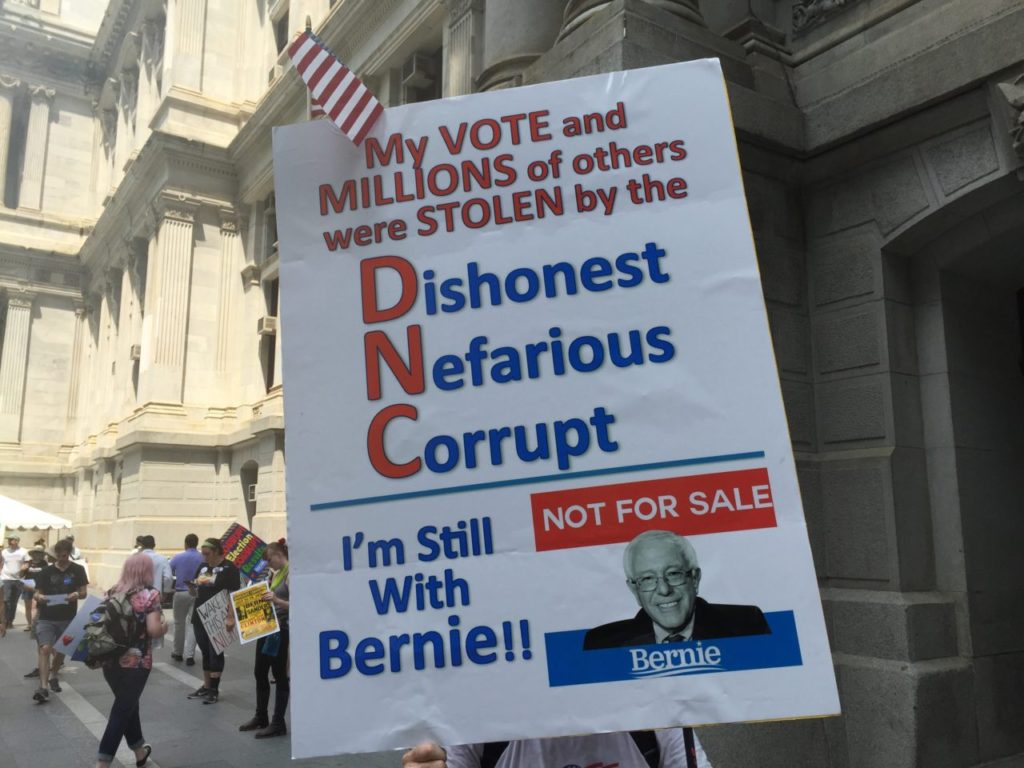 This gentleman summed it up with a simple equation: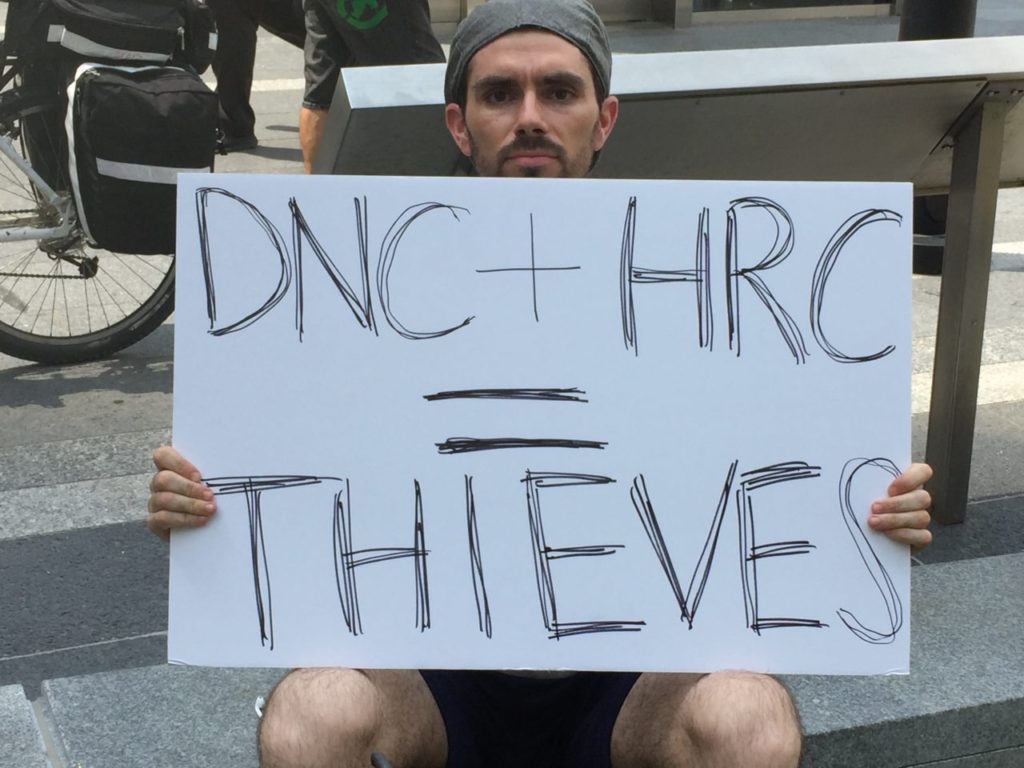 Many protesters felt the entire primary election had been corrupt: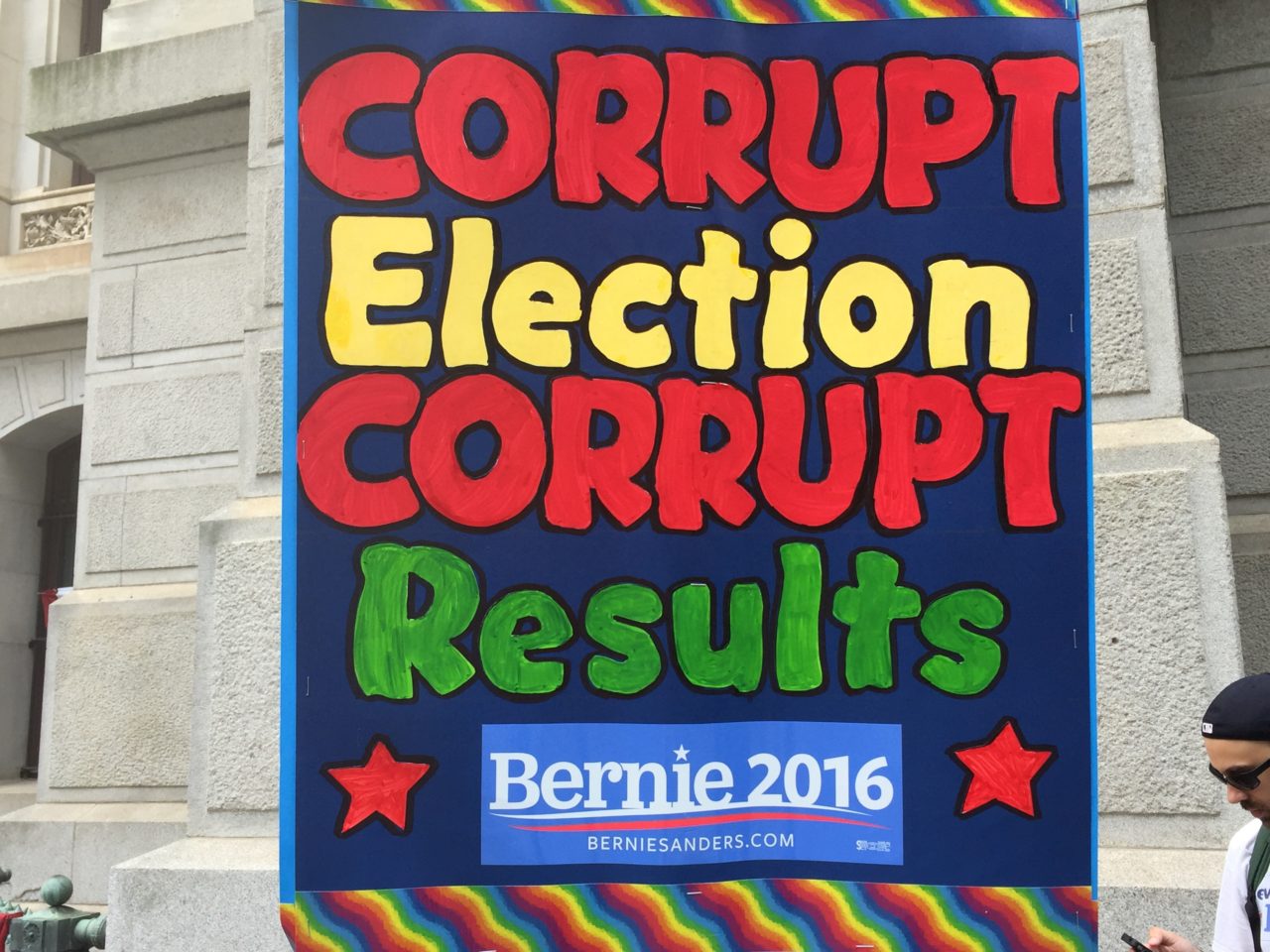 Likewise with this protester, who seemed to agree that votes had been stolen: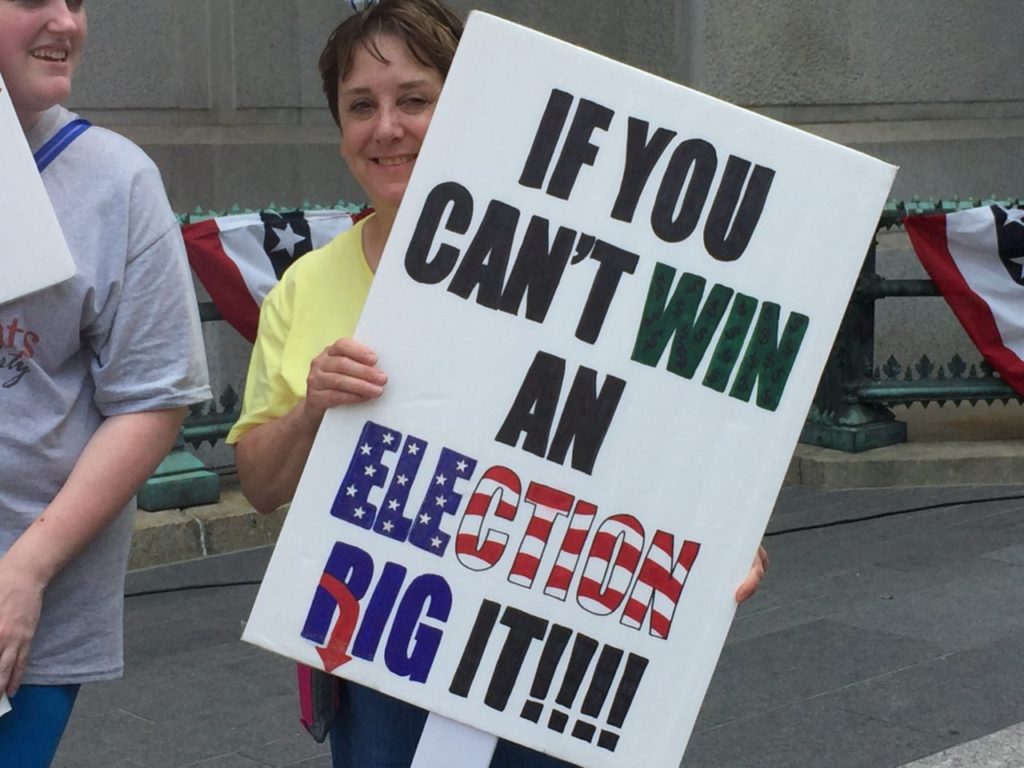 What is particularly endearing about this sign, which calls for Hillary Clinton to be "Berned" (i.e. "burned"), is the slogan on the protester's T-shirt: "peace, love, Bernie for president 2016."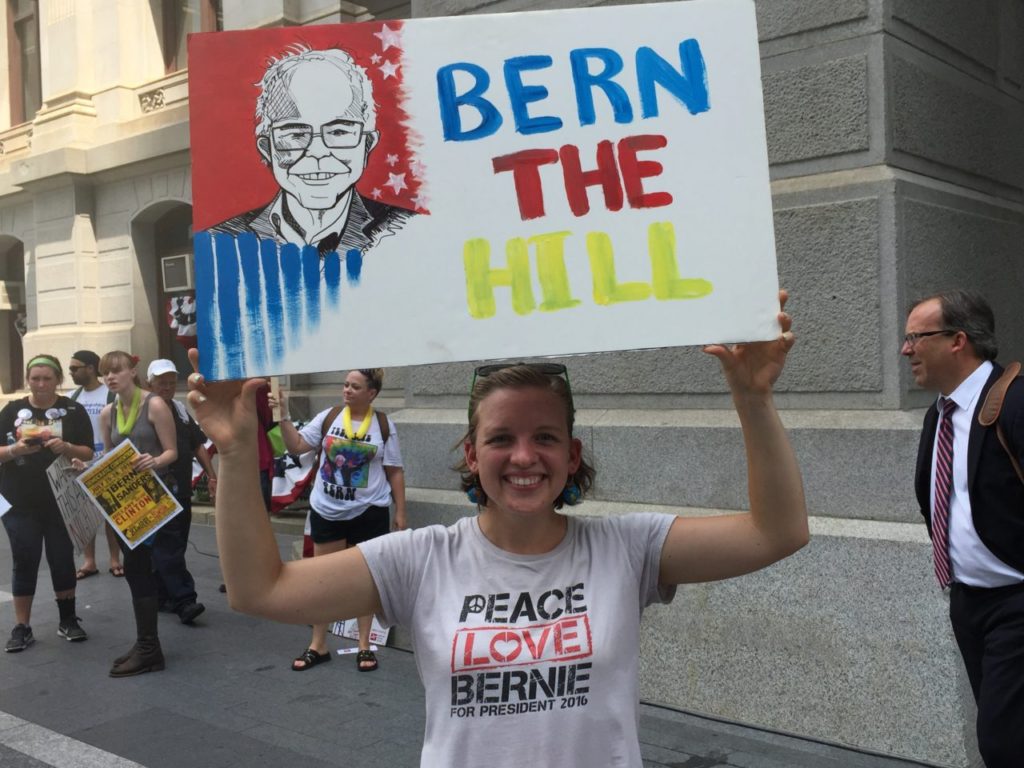 Several protesters carrying signs threatening to leave the Democratic Party, and borrowing from the recent "#Brexit" from the EU, warned of "#Demexit":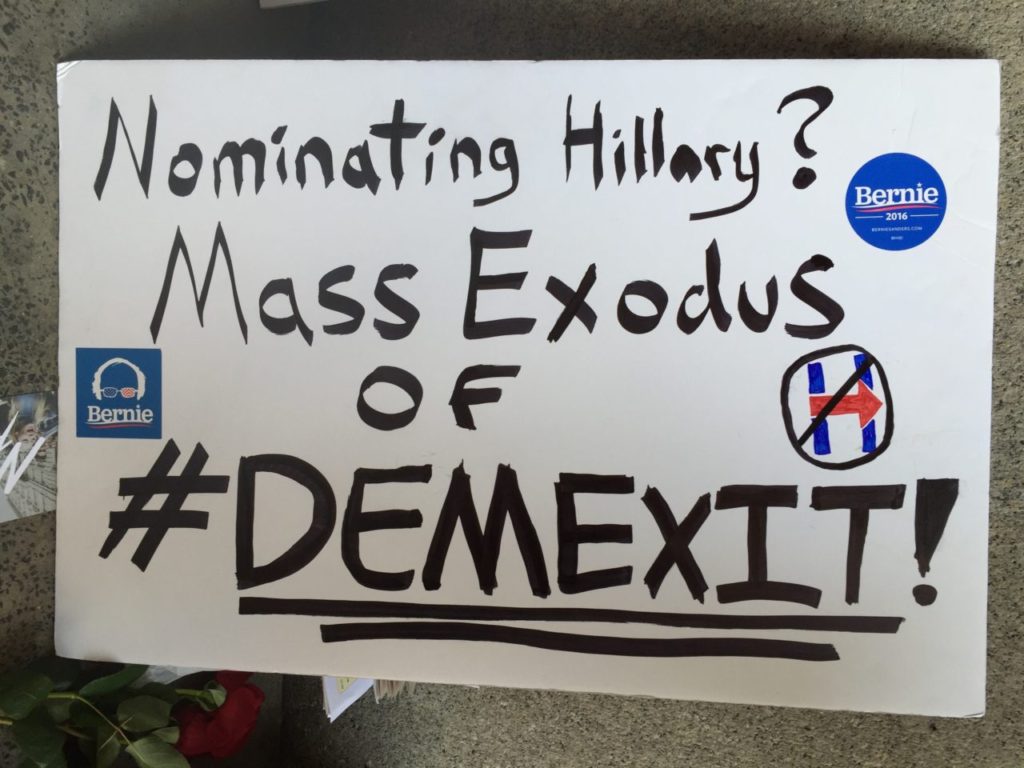 Call this the #NeverHillary faction: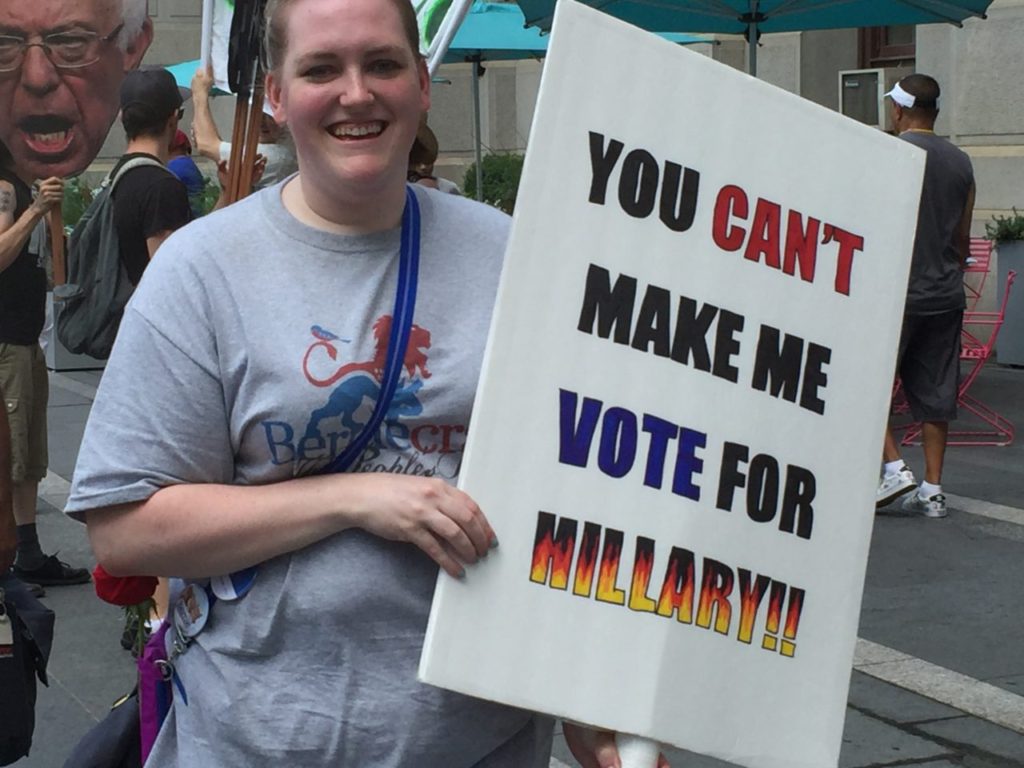 One protester decided to play on the "Black Lives Matter" movement to describe Hillary Clinton's corruption: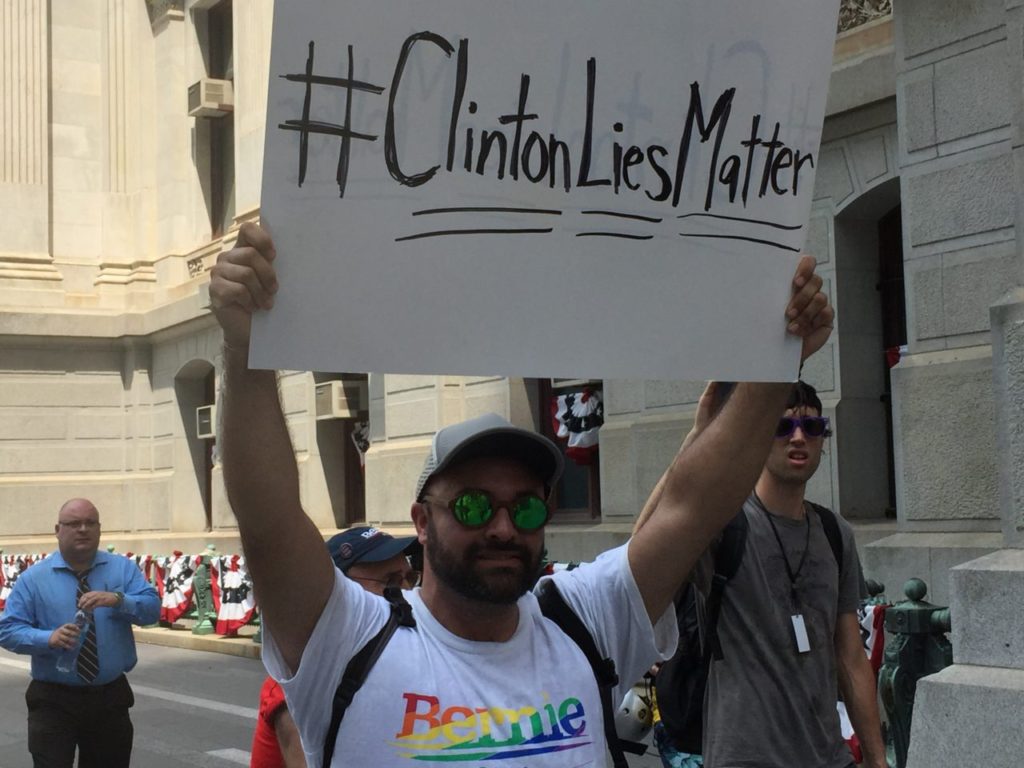 One sign referred to an actual quote by Hillary Clinton during the Democratic primary debates that "no individual should be too powerful to jail" (obviously, she didn't mean herself):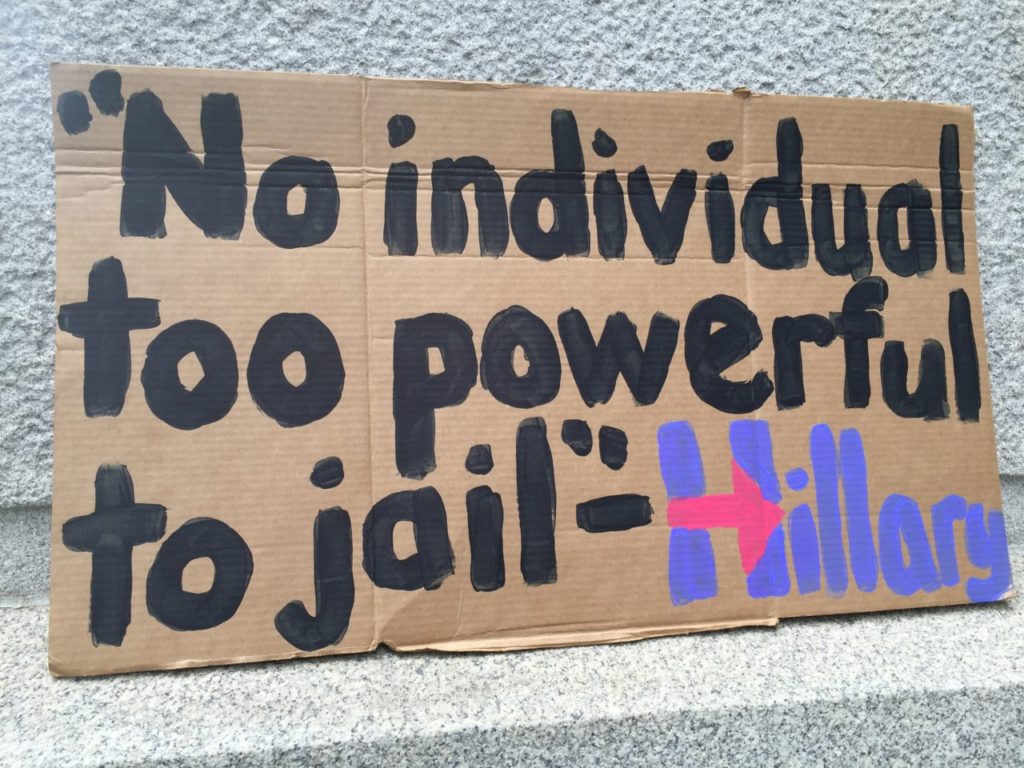 There is an effort under way among Sanders supporters to reject the nomination of Sen. Tim Kaine (D-VA) as Hillary Clinton's running mate, largely because of his support for the Trans-Pacific Partnership (TPP) free trade deal. That effort depends on delegates inside the convention hall — but has plenty of support beyond it.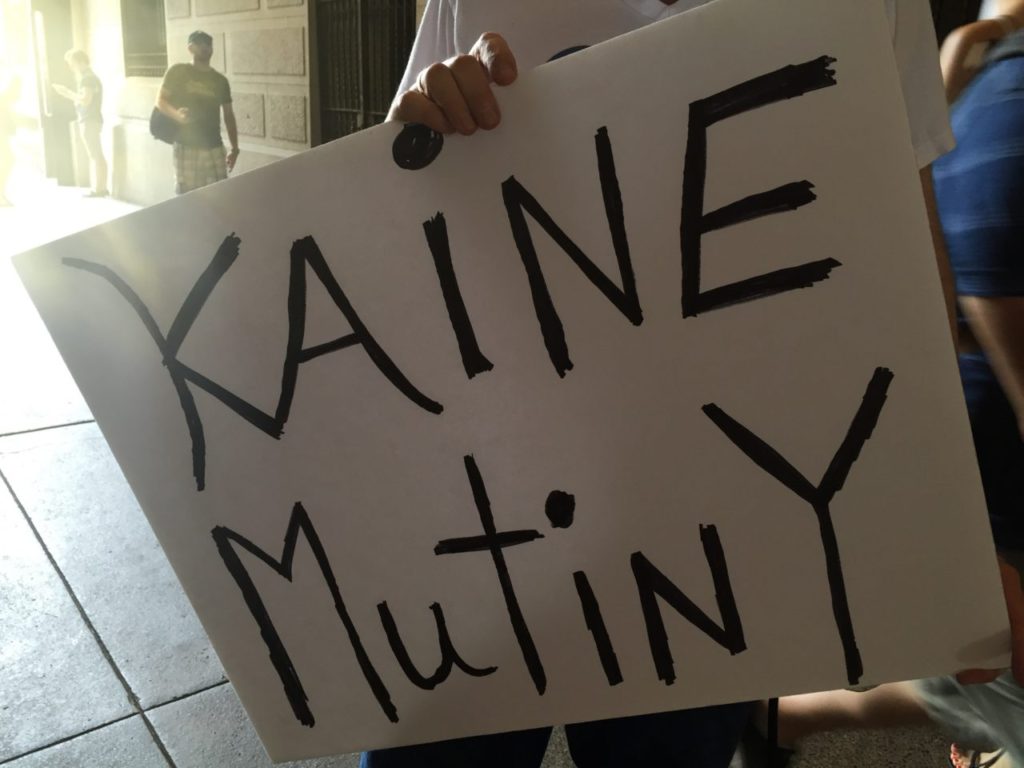 Hillary's hashtag is "#ImWithHer." Trump says "I'm with you." These protesters weren't quite prepared to go that far — at least, not yet — but offered this version: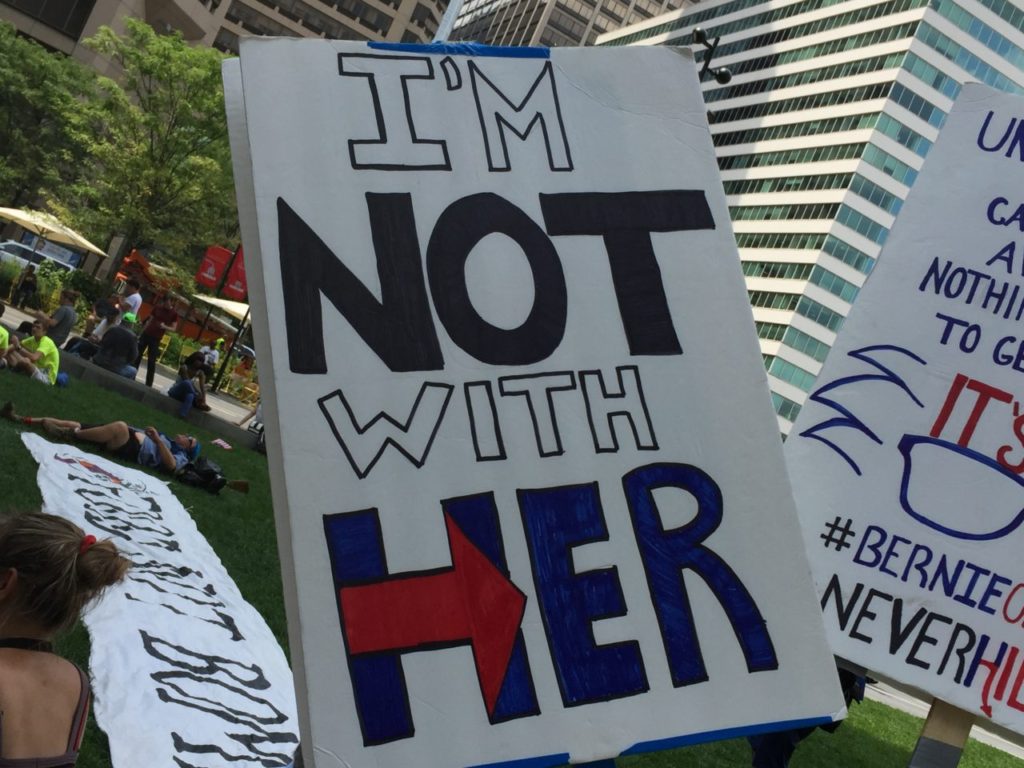 This sign calls the election "rigged" and advises its audience to "give up now" — though it's not clear who should give up, or what they should concede.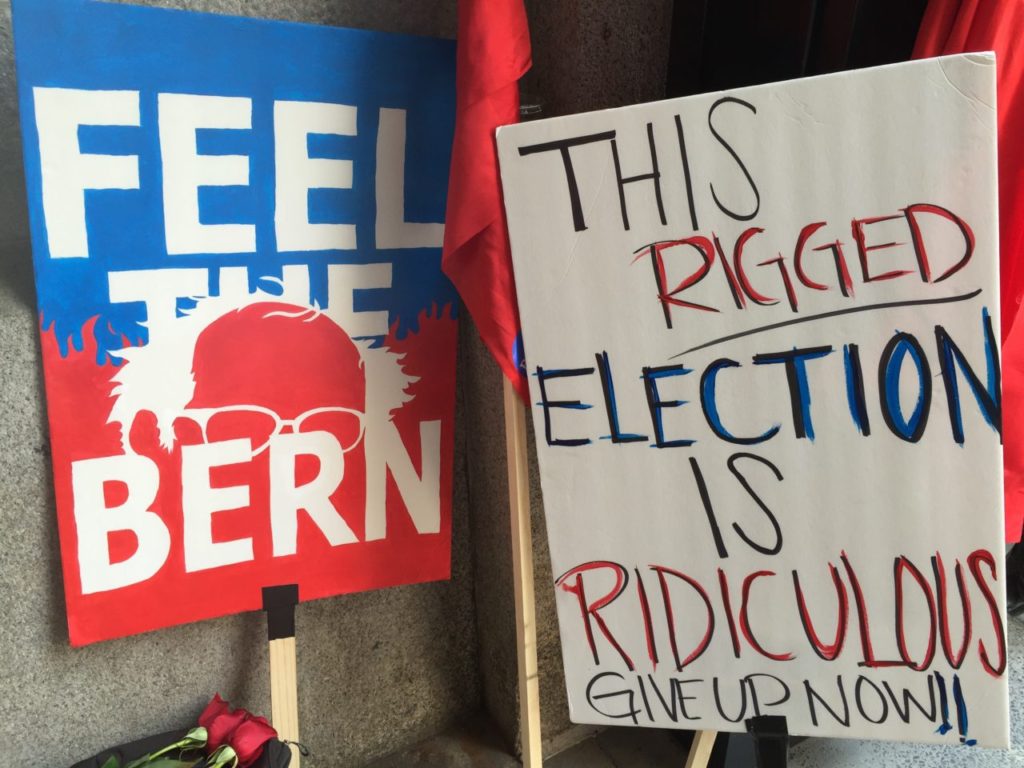 Read more at: breitbart.com