Rioting has broken out in America in reaction to Donald Trump's shock election as the next US president.
Article by Toby Meyjes
More than 100 protesters gathered in Oakland in the early hours of Wednesday morning attempting to block freeways, with at least one hit by a car.
There were also reports that cars were set on fire and windows of others were broken with emergency services closing down one highway to deal with the incident.
Protesters were also seen in masks outside a Trump supporters party in San Francisco, according to KTVU, and in Berkeley others were heard chanting 'not my president.'
Hillary Clinton supporters were also filmed marching through Portland in Oregon shouting 'f*** Donald Trump' and setting fire to the US flag.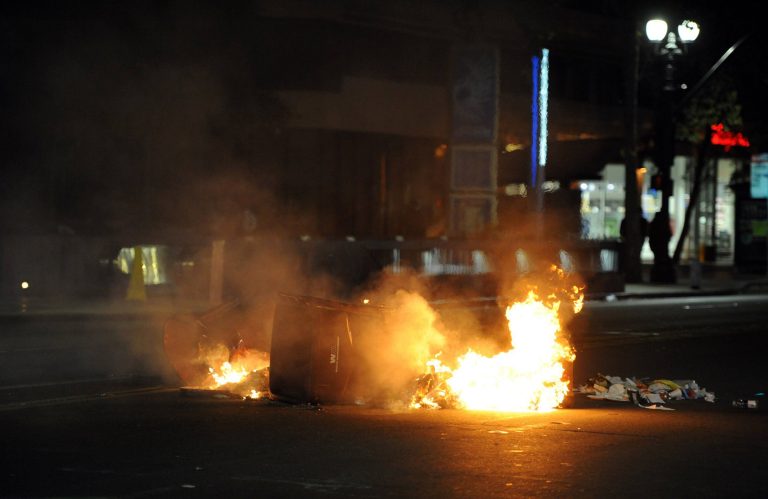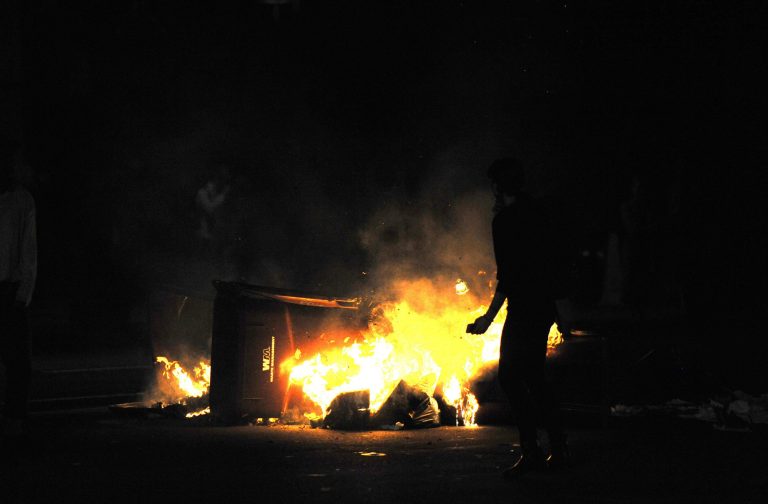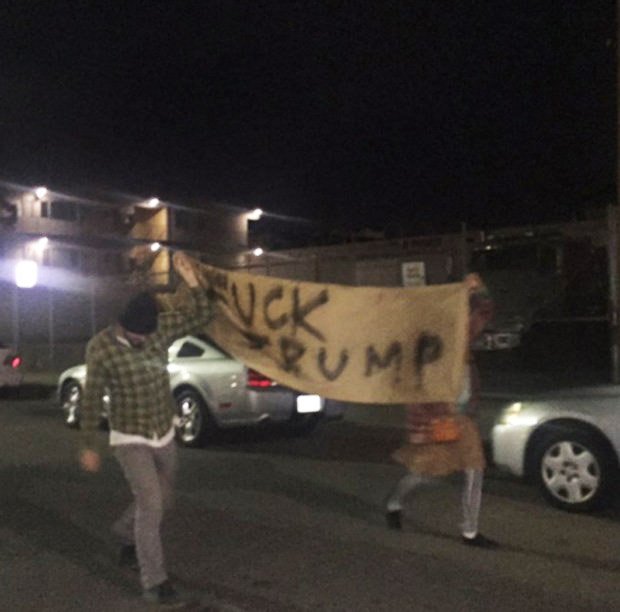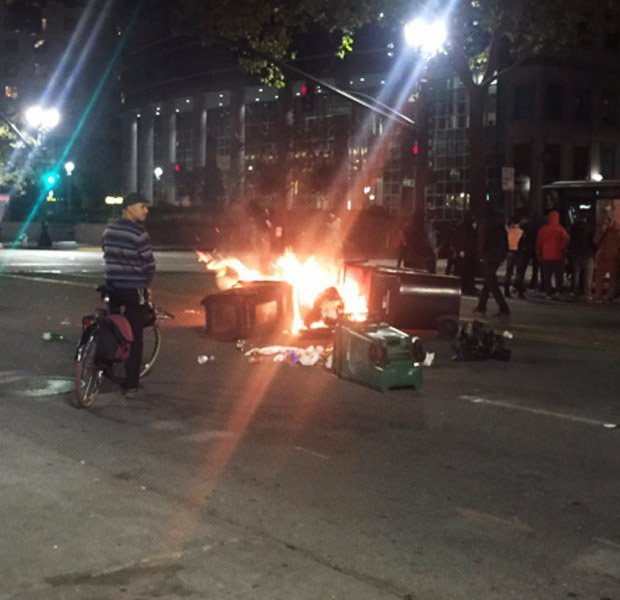 Read more at: metro.co.uk