President Trump just surprised The White House press corps by announcing he will hold a press conference at 1230ET today to announce his labor secretary pick. For now we do not know if he will answer any questions, but given the tweets in th elast 24 hours, he certainly has lots to say…
(Article by Tyler Durden from ZeroHedge.com)

Given the tweetstorms of the last 24 hours, we suspect he will rage against "leakers" – promising they will "pay a big price"…
"People are trying to cover up for a terrible loss that the Democrats had under Hillary Clinton"
We are sure the topic of Mike Flynn will come up – which President Trump will likely note – much to Nancy Pelosi's disappointment – that The FBI is pursuing no charges against him.
Trump will undoubtedly mention the record high stock prices, having already pointed out the lack of media attention to it. But as BofA notes…
Our Make America Great Again indicator off to a good start in recent months; we regard housing in particular as absolutely key to bond markets. Path of least resistance for yields is higher until rates rise to a level that hurts housing.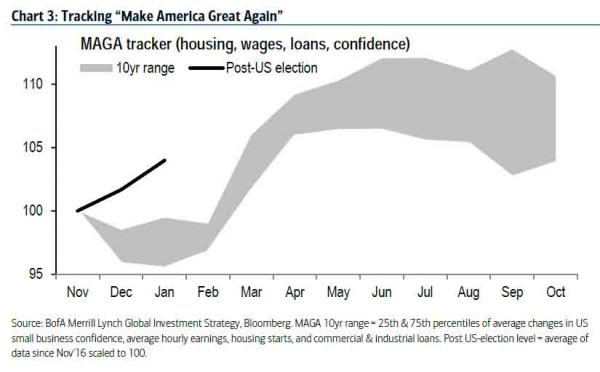 And finally, the topic of an Intelligence Community coup (or withholding intel) will likely come up.
So grab your popcorn, take cover if you're a CNN or NYTimes reporter, and enjoy… (due at 1230ET)…
We also wonder if any TIME magazine reporter will be called out…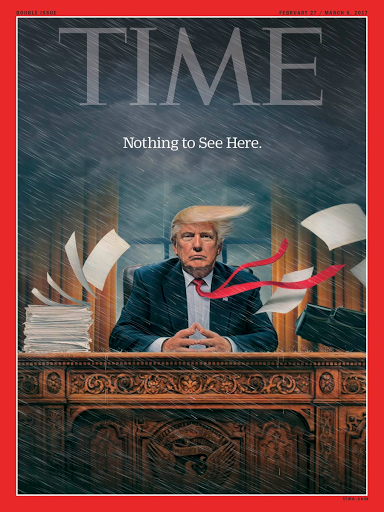 Read more at: zerohedge.com