Larger than first believed: Massive tsunami nearly destroys Pacific island nation of Tonga following volcanic eruption equal to 10 megatons of TNT
---
A massive, deadly tsunami swept over the Pacific island nation of Tonga earlier this week that was created by a volcanic eruption that was 500 times more powerful than the atomic bombs dropped on Japan during World War II.
Pictures of the devastation flooded social media in the aftermath of the tsunami showing some parts of the island completely destroyed.
Also, a video of one tsunami wave was also captured as seawater flooded coastal regions and reached far inland.
(Courtesy: Daily Mail)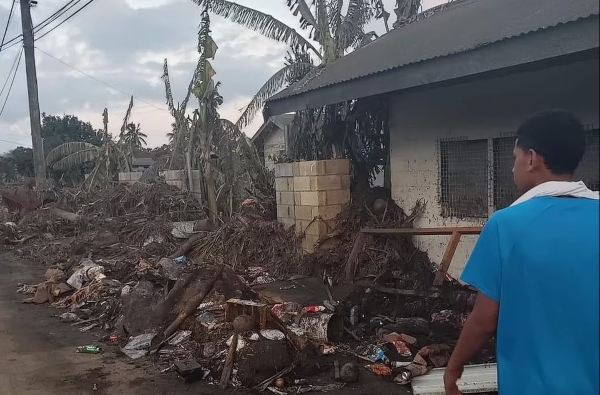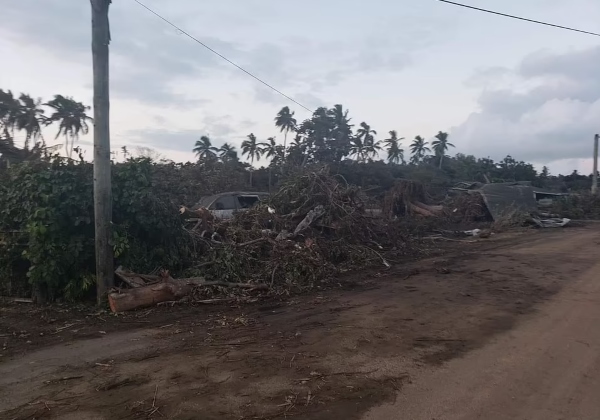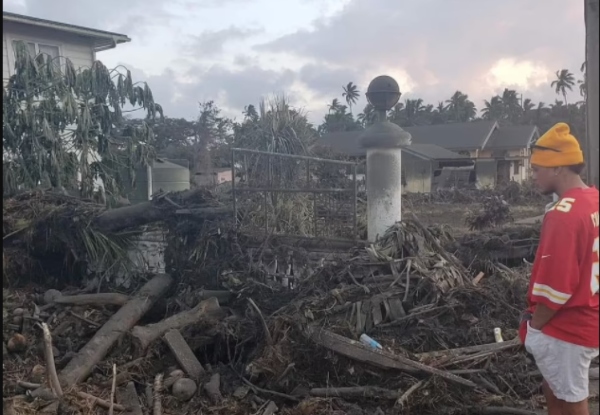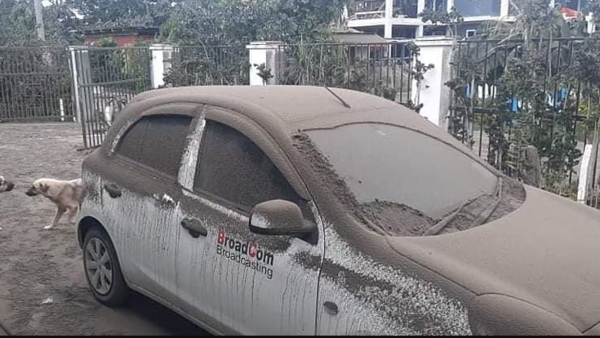 (Credit: Facebook)
The South Pacific archipelago was rocked by the eruption of the Hunga Tonga-Hunga Ha'apai underwater volcano on Saturday, which resulted in a tsunami striking minutes later.
The death toll from the disaster has climbed to three with every house on Mango Island completely destroyed.
Images show locals in the Kanokupolu village on the island of Tongatapu staring at the remains of their homes, many of which had been crushed by trees, while cars were seen buried under piles of branches.  
According to researchers at NASA, the volcano's blast was estimated to be "10 megatons of TNT equivalent," which is roughly 500 times bigger than the atomic bomb dropped on Hiroshima in August 1945.
That said, the chief scientist at the space agency's Goddard Space Flight Center, James Garvin, told NPR it isn't likely that there will be another eruption that big for quite some time.
"If the past precedent for volcanic eruptions in this kind of setting has any meaning at all then we won't have another one of these explosions for a while," he said.
NPR noted that the blast, which obliterated the island of Hunga Tonga-Hunga Ha'apai, according to satellite imagery, was so loud it was actually heard as far away as Alaska and is one of the loudest explosions heard on earth in more than a century, according to Michael Poland, a geophysicist with the U.S. Geological Survey.
"This might be the loudest eruption since [the Indonesian volcano] Krakatau in 1883," he told NPR.
Days after the eruption, the island nation of Tonga remains largely isolated from the outside world. Undersea cables appear to have been cut, meaning communications are spotty at best. Also, much of the landscape remains covered in ash.
NASA officials said that the space agency has been studying the region for many years because of the potential for a very large amount of volcanic activity.
"In this particular case, we don't know when, a kind of volcano with a big summit ring of hills and things formed," Garvin explained.
Dan Slayback, a research scientist for NASA's Goddard, as well as Science Systems and Applications Inc., confirmed that the island of Hunga Tonga-Hunga Ha'apai, which was formed of volcanic ash and rock in late 2014 and early 2015, was completely destroyed. He also said that the blast was so big that it appears to have also removed hunks of other, older islands nearby.
"They weren't ash — they were solid rock, blown to bits," he says. "It was quite amazing to see that happen."
A NASA satellite captured images of the volcano exploding.
Despite the size of the explosion, however, the volcanic activity only lasted around 60 minutes, NASA officials said, whereas the 1991 eruption of Mount Pinatubo spewed ash and smoke for several hours.
Indeed, Poland was baffled as to how a relatively small eruption created such a loud explosion and resultant tsunami.
"It had an outsized impact, well beyond the area that you would have expected if this had been completely above water," he says. "That's the thing that's just a head-scratcher."
Sources include: