---
Ford
's new deal with a Chinese electric vehicle (EV) battery manufacturer has triggered bipartisan concern over economic and national security risks.
(Article by Terri Wu republished from TheEpochTimes.com)
The iconic American automaker on Feb. 13 announced that a new $3.5 billion plant will be built in Marshall, Michigan, 100 miles west of Detroit, to produce lithium-iron-phosphate batteries, better known as LFP, a type of battery cheaper but less energy-dense than the nickel-cobalt-manganese chemistry that currently dominates the market.
A wholly-owned subsidiary will own the factory and employ the workers, Ford said, while China's Contemporary Amperex Technology Co. Ltd. (CATL), under a licensing agreement, will provide the EV battery technology, some equipment, and workers. CATL is the world's largest manufacturer of EV batteries, known for its dominance in LFP batteries.
The deal came amid heightened concern across the political spectrum over the Chinese regime's efforts to subvert the United States to overtake it both economically and militarily. The deal was announced not long after the United States shot down a Chinese spy balloon that had hovered over sensitive military sites across the country, drawing widespread outrage.
While Ford and Michigan officials have touted the deal as an economic boon for the state, with Michigan Gov. Gretchen Whitmer, a Democrat, saying the expected creation of 2,500 jobs will "build on Michigan's economic momentum," others have expressed alarm over the U.S. automaker's collaboration with a Chinese firm, given the communist regime's ultimate ambitions to supplant American industries in the global market.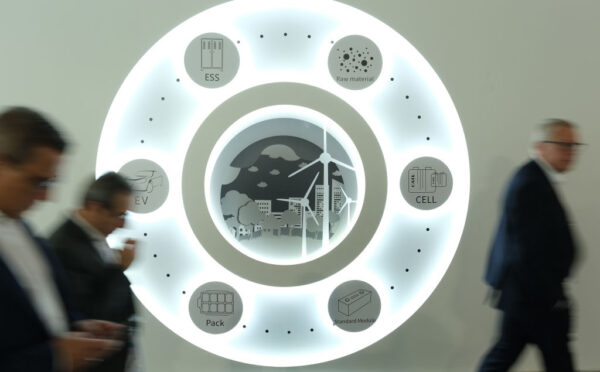 That's the reason Virginia Gov. Glenn Youngkin, a Republican, late last year pulled the commonwealth out of the bid for housing the factory.
Youngkin called Ford's battery plant a "trojan horse" for the Chinese Communist Party to undermine U.S. efforts to strengthen the American auto industry.
"While Ford is an iconic American company, it became clear that this proposal would serve as a front for the Chinese Communist Party (CCP), which could compromise our economic security and Virginians' personal privacy," Youngkin's spokesperson previously told The Epoch Times in an email.
Tax Credits
Ford expects production to begin in 2026 with the plant estimated to produce enough batteries for 400,000 EVs each year. Ford will introduce LFP batteries on Mustang Mach-E this year and on the F-150 Lightning in 2024, using CATL batteries from China, before the plant opens in Michigan in three years' time.
The automaker expects that the deal will be able to take advantage of federal tax credits for EVs under the Inflation Reduction Act (IRA). Under the new law, customers of EV vehicles can receive up to $7,500 in "clean vehicle credit," with the amount dependent on whether the vehicle, batteries, and battery components are made and sourced from the United States.
This credit won't be available for vehicles with components manufactured or assembled by a "foreign entity of concern," generally a reference to China, Iran, Russia, and North Korea.
Ford expects that buyers would initially be eligible for half of the $7,500 in tax credits, with the possibility of getting the full amount over time based on where the firm sources battery minerals. The Treasury Department has said it would release the proposed guidance on "foreign entity of concern" and other terms in March.
A more lucrative tax credit, however, is the new advanced manufacturing tax credit for manufacturers at $45 per kilowatt-hour tied to EV battery cells and modules. Ford confirmed to The Epoch Times that it expected the new battery plant to qualify for the production tax credit, although the amount has yet to be determined. Unlike the credit for consumers, the IRA's production tax credit doesn't have a "foreign entity of concern" exclusion clause.
According to Nick Iacovella, a spokesperson for the Coalition for a Prosperous America (CPA), the production tax credit amount for the battery plant could reach $1 billion, depending on the exact terms of the licensing agreement, given the factory's annual capacity of 35 gigawatt-hours, or 35 million kilowatt-hours. CPA is an advocacy organization representing exclusively manufacturers that have productions in the United States. Ford is not a member of the CPA.
A partner at a global law firm in Washington who specializes in national security litigation said that the underlying viability of the deal rested on access to the IRA tax credit. Therefore, Ford would have structured the arrangement in a way to ensure eligibility but also pay CATL with other pots of money that would not have been available without the tax credit.
In this way, the lawyer believes that the arrangement is in effect a joint venture.
"At the end of the day, [CATL] is a Chinese company with Chinese nationals and ties to the Chinese Communist Party. And they are going to be working here in the United States under the cover of Ford, one of the most iconic U.S. brands in the world, even though the behavior, the technology transfer, and the financial incentives are all the same as if it were Ford and CATL working side by side in a 50-50 joint venture," the attorney source told The Epoch Times on condition of anonymity, as his firm has business in China.
Diana? Furchtgott-Roth, director of the Center for Energy, Climate, and Environment at the Washington think tank Heritage Foundation, said that regardless of the tax credit amount, "it is still a misuse of American taxpayer funds" because "these credits were intended to go to United States operations, not Chinese operations."
"The biggest national security concern is that we are becoming dependent on China for an important element of our transportation," Furchtgott-Roth told The Epoch Times.
"President Biden and the state of California and other states have aspirational goals of 100 percent sales of electric vehicles in 2035. And if China continues to dominate the electric battery market, then we are going to be dependent on China for an important component of our transportation."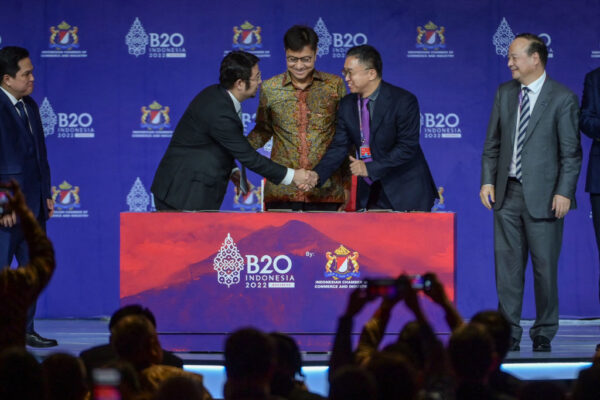 Aided by the CCP
Under Beijing's national industrial plan, known as "Made in China 2025," the communist regime aims to dominate global high-tech manufacturing, and EV battery technology is one such strategic industry.
China's cabinet-like State Council currently has a 15-year development plan for the new energy automobile industry until 2035, after executing an initial 8-year plan from 2012 to 2020. Deep integration into the global supply chain is mentioned in the plan's "fundamental principles" section.
CATL currently supplies automakers such as General Motors, Ford, and Tesla. The Chinese battery giant is an offshoot of another tech company, Amperex Technology Limited (ATL), founded by CATL's chairman Zeng Yuqun in 1999.
ATL made batteries for laptops and MP3 players using technology licensed from U.S. companies, according to a Quartz report. After being acquired by a Japanese company, TDK, in 2005, ATL pivoted toward smartphone batteries. Zeng continued managing ATL post-acquisition.
In 2006, ATL began to look at EV batteries. And again, the company acquired technology licenses from the United States for a jumpstart, according to Quartz. The company was thrust onto the national stage in China as a battery supplier for the electric buses showcased during the 2008 Beijing Olympics.
After that, Zeng decided to focus on car batteries and launched CATL in 2011. CATL is completely independent from ATL, which remains in the TDK group.
Without foreign competition, CATL rose to dominance in China, where most of the world's electric cars have been sold since 2015. No foreign providers had access to the Chinese EV battery market before June 2019.
In 2015, when the Chinese regime introduced a list of government-recommended automobile battery suppliers, CATL was at the top position.
In 2017, CATL took the world's top spot in global EV battery market share at 18 percent, having risen from below 7 percent in 2015, according to Seoul-based market research firm SNE Research (pdf). It has been the top leader since, occupying 37 percent of the global market share in 2022.
During the same years of enjoying a shielded competitive environment, CATL also received generous capital injections through the Chinese regime's subsidy programs. When CATL went public on the Shenzhen Stock Exchange in 2018, it disclosed in its prospectus (pdf) that it had received a total of 1 billion yuan ($155 million) from 2015 to 2017 in subsidies from central and local authorities.
These subsidies are a drop in the ocean in the regime's overall financial assistance to the domestic EV industry. According to a July 2018 report by a Chinese state-run publication The Time Weekly, Beijing provided the industry with subsidies of at least 59 billion yuan ($8.6 billion) in 2015 and 83 billion yuan ($12.1 billion) in 2016, based on incomplete central government data and the publication's estimates.
Since 2018, Zeng has served as a member of the National Committee of the Chinese People's Political Consultative Conference (CPPCC), a political advisory body to the communist regime. Earlier this year, Zeng's committee membership was extended for another five years, until 2028.
The Chinese Communist Party (CCP) calls the CPPCC a "patriot united front organization," a reference to the regime's "United Front" system that involves a network of bodies that seek to expand the Party's influence both inside and outside of China.
In 2016, Zeng was awarded the lifetime title of "State Council Expert with Special Allowance," one of the CCP's highest-level recognitions for technical expertise.
Ford Deal Boosts CATL
With Ford's adoption of LFP batteries, the technology, monopolized by Chinese producers, is one step closer to dominating the global market.
Batteries with nickel-cobalt-manganese chemistry, better known as NCM, are currently used by most EVs outside of China.
While cheaper, LFP batteries' energy density is about 70 percent of NCM batteries', meaning fewer miles traveled with one full charge. NCM batteries also perform better in cold temperatures and when carrying heavier loads. However, LFP batteries have a longer lifespan, allowing more than 2,000 charge cycles, compared with NCMs' 1,000 to 2,000 cycles.
For LFP batteries to dominate the global market, Chinese automakers and Tesla, which use LFP, would need to start exporting en masse, or Western carmakers, such as Ford, would need to introduce LFP in their entry-level EV models, according to a December report by Adamas Intelligence, a critical minerals market research firm.
Before its agreement with CATL, Ford had been relying on NCM technology for its EVs.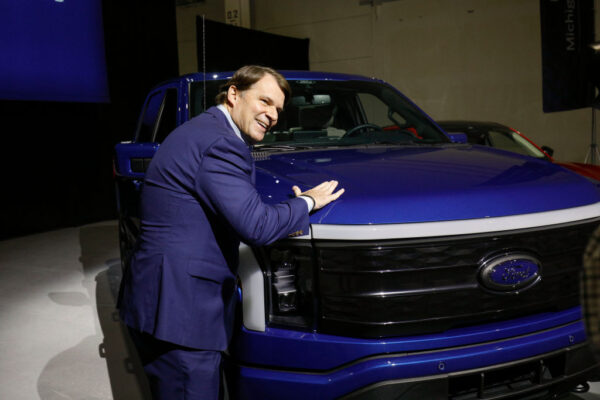 The Ford-CATL deal happened at a time when access to cheaper EV batteries was essential to revamping the 120-year-old brand.
Last week, Ford halted the production and shipment of its F-150 Lightning electric pickup after it confirmed that a defective battery caused one of the vehicles to catch fire earlier this month. The company said it believed it had identified the root cause of the problem and would need to adjust the truck's battery production process. A South Korean company supplied the battery at issue.
"Ford is trying desperately to get ahead in the EV space. So for them having issues already coming off the [F-150 Lightning] line as we're talking about integrating the Chinese Communist Party technology into their upcoming lines, it's kind of a rocky foundation to start on," said a U.S. state official who has investigated the Ford-CATL deal. The official spoke to The Epoch Times on the condition of anonymity because the person wasn't authorized to speak publicly on the issue.
The production halt came a day after Ford announced its partnership with CATL and two weeks after its disappointing fourth-quarter earnings release. At the earnings call, Ford CEO Jim Farley told analysts that the company's $2 billion loss in 2022 was due to "cost and especially continued supply chain issues." "These are the simple facts, and to say I'm frustrated is an understatement because the year could have been so much more for us at Ford," he added.
At a conference last week, Ford chief financial officer John Lawler said that the company's annual cost is about $7 to $8 billion higher than its traditional competitors'. Hence, having access to cheaper EV batteries is critical to Ford's transformation, and LFP is the cheaper choice.
The state official, like others, raised concerns that CATL might lead Ford down a path that would mean more supply chain dependence on China and loss of global competitiveness in the long run.
"This [LFP battery chemistry] isn't really the direction that we're going in other parts of the American market. And so, the question is, why is Ford partnering in this manner on something that isn't the direction that others are taking?"
Bipartisan Concerns
While the CCP's media outlets hailed the Ford deal as an "international marriage" announced on Valentine's Day local time, American lawmakers worry about the implications of the new partnership.
"These autonomous vehicles and electric vehicles are at the very heart of China 2025, which is Beijing's economic policy to dominate the world in tech," former national security advisor Robert O'Brien told The Epoch Times. "Not just compete but to dominate the world in tech and become a sole supplier of leading tech, robotics, EVs in the world."
"Ford is now becoming a partner in China 2025," he added.
On the same day as Ford's announcement of the deal, Sen. Marco Rubio (R-Fla.) called for an immediate review of the licensing agreement by the Committee on Foreign Investment in the United States, a federal panel tasked with scrutinizing foreign acquisitions for national security risks.
In a letter to the secretaries of the Treasury, Energy, and Transportation departments, Rubio sought pledges from the Biden administration not to funnel federal dollars to CATL, a state-supported entity that he called a "CCP national champion." He also asked the administration to provide answers on whether CATL has obtained U.S. technology illicitly, the company's potential ties to the CCP military, and any involvement with forced labor.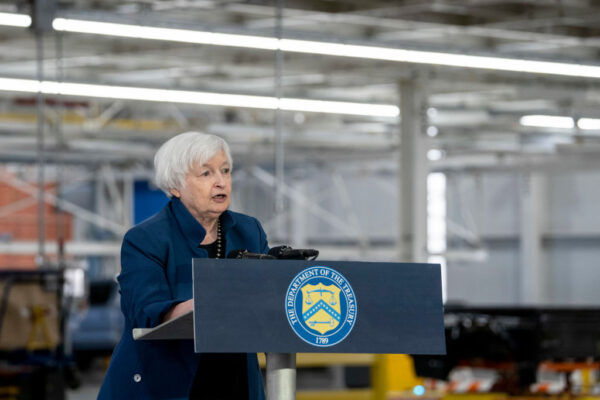 Sen. Joe Manchin (D-W.Va.), chairman of the Senate Energy and Natural Resources Committee, also expressed concerns.
"Senator Manchin has been clear about his grave concerns about vehicle supply chain reliance on China," a spokesperson told Politico last week. "Ford has serious questions to answer before Senator Manchin can fully evaluate the business partnership."
On Feb. 16, Bloomberg reported that Beijing intended to scrutinize the Ford-CATL agreement, wary that Ford might somehow obtain CATL's battery technology. In response, Senate Intelligence Chairman Mark Warner (D-Va.) called Beijing's move "ironic," demonstrating the regime's "hypocrisy" given the CCP's own extensive track record of economic espionage.
"I have huge concerns about the Chinese Communist Party's influence on many of the companies that come from China," Warner said in a January interview with the Richmond Times-Dispatch. "[The] CCP has the ability to override any company in China, and those companies in China have to be responsible to the Communist Party, not their shareholders, not their customers."
Iacovella, of the Coalition for a Prosperous America, echoed this sentiment.
"Basically, any Chinese company can be weaponized against the United States by the Chinese government," Iacovella said.
Iacovella said the CCP has strategically selected industries—battery technology being one of them—critical to the 21st-century economy and "developed a very complex and quite successful plan to dominate the global supply chain for those industries."
"China is trying to control and monopolize all of those industries to the detriment of the United States so that we become wholly dependent on them. In a sense, this is economic warfare," he added.
"So this brings us back to the taxpayer question, why would we have taxpayers subsidizing those efforts through tax credits? And that's the key issue here."
CATL didn't respond to a request for comment.
Read more at: TheEpochTimes.com