---
Tucker Carlson released a bombshell interview with former Capitol Police Chief Steven Sund on Wednesday, during which Sund explains what happened on January 6, 2021 in great detail.
(Article by Tyler Durden republished from ZeroHedge.com)
Carlson and Sund had notably recorded an entire interview on Fox News, which never aired.
Perhaps most damning is Sund's claim that then-House Speaker Nancy Pelosi (D-CA) refused to authorize the deployment of the National Guard at the Capitol despite Sund's pleas, and that federal agencies withheld information and warning signs of potential dangers prior to the riot.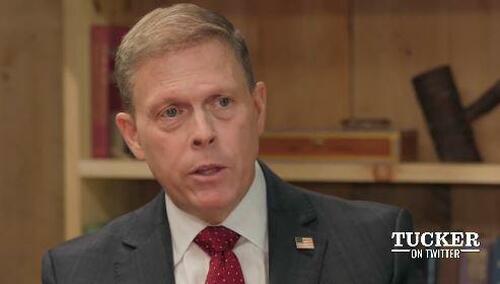 "It doesn't seem like people really want to get to the bottom of it," said Sund, adding "It really doesn't. And it just gets worse. It gets worse from there."
Sund got approval to bring in the National Guard at 2:09 p.m. Before his approval, he alleged that he begged several generals, including General Michael Flynn, to bring the National Guard. The officials told Sund they did "not like the optics of the National Guard" as he allegedly begged for their assistance to intervene in the violence. -Daily Caller
"This sounds like a set up to me," Carlson said, adding "I'm sorry, it does."
To which Sund replied:
"It gets better. So I beg and beg and he goes 'well, I'm gonna walk down the hall and we'll talk to the Secretary of Defense or whoever he's gonna talk to. Right then I get a notification, oh, I'm still on the call, we have the shooting of Ashli Babbitt. And I said we have shots firing, I still remember yelling over the phone. We have shots firing on the U.S. Capitol, is that urgent enough for you now?"
According to Sund, the National Guard didn't show up until 6 p.m., hours after the fatal shooting of Babbitt. He also claimed that the Pentagon deployed resources to the homes of generals, but not the Capitol.
Watch:
Read more at: ZeroHedge.com