Smoking cigarettes, vaping or smoking pot – what are all the effects and what are "wise" choices?
The effects of smoking cigarettes? This one's easy. Prolonged sicknesses. Undue anxiety. Chemically-induced depression. Bad breath. Bad teeth. Can't laugh hard without coughing. Can't enjoy athletic activities or working out. Shunned from public places. Waste of money. Waste of health. Need we go on?
The effects of vaping? Well, it hasn't been that long yet, only about 4-5 years since vaping hit the mass market, but most vape kits (electronic cigarettes) have minimal toxins compared to cigarettes, though Big Tobacco would have you believe differently. Sure, nicotine is bad but most people are only vaping a few milligrams, if any, and the rest is vegetable alcohol and flavors. Woopee. Plus, 60% of people who switch from cigarettes to vaping never go back to cigarettes again. How about those statistics!
The effects of pot, weed, marijuana, Mary Jane, spliffs, dope, cannabis, the "gateway drug?" Talk about it in public and accusations fly! "It makes you stupid" or "you get STML-short term memory loss" or "it's a gateway drug that leads to hard drugs." All of those are complete bunk, total myths and wrong. Plus, nobody EVER ANYWHERE has ever overdosed from weed, and there is no physical addiction proven, and some research shows it makes you smarter, and that it heals cancer, prevents cancer, and we're not even talking about hemp seed oil or hemp protein yet. So go ahead, if it's legal where you live, or move to where it's legal, or don't say we told you so, but the pothead is doing ALOT BETTER than the cigarette smoker all day and all night, through and through.
So what do we at stopsmoking.news recommend? We recommend not ingesting any chemicals whatsoever. Go organic everything, and that may include the weed. After all, anything that gets you off cigarettes is a good thing!!
Greg White at Natural.News reports some good news about marijuana recently:
"The revelation was published in the journal Philosophical Transactions of the Royal Society B. The researchers found that natural marijuana, that is – marijuana devoid of pesticides – can help curb brain inflammation behind an onslaught of cognitive disorders, including Alzheimer's disease, Parkinson's disease, Huntington's disease and other big names in the land of malady.
"I've been trying to find a drug that will reduce brain inflammation and restore cognitive function in rats for over 25 years; cannabinoids are the first and only class of drugs that have ever been effective," notes Gary Wenk, a professor of neuroscience, immunology and medical genetics at Ohio State University (OSU), who contributed to the study. "I think that the perception about this drug is changing and in the future people will be less fearful."
Ready to quit cigarettes for good?
Visit the home page for the world's leading stop smoking program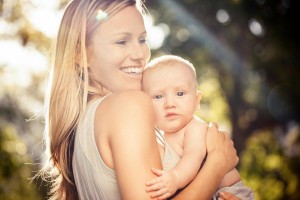 There's a natural aid recommended by doctors, nutritionists, and athletic trainers
4AndOut–Stop Smoking Naturally in 14 Days!
Sources:
//www.natural.news/2016-02-01-marijuana-found-to-improve-brain-function-as-long-as-its-not-laced-with-pesticides.html
//www.naturalnews.com/050614_e-cigarettes_vaping_smoking.html
//www.naturalnews.com/052657_e-cigs_vaping_quit_smoking.html
//www.naturalnews.com/049455_e-cigarettes_Big_Tobacco_quit_smoking.html