RED ALERT: North Korea can now mount nuclear warheads on ballistic missiles… nukes can reach U.S. West Coast at any time
North Korea can fire a nuclear warhead at South Korea, Japan, China and Russia on a medium-range missile, Seoul said yesterday.
(Article by Chris Hughes, republished from //www.mirror.co.uk/news/world-news/north-korea-could-nuke-russia-7695299)
In a new assessment of Pyongyang's capability a South Korean official claimed that the country could attack its southern enemy with nukes.
North Korean despot Kim Jong Un said last month his country had miniaturised nuclear warheads to mount on ballistic missiles – the first time he publicly made such a claim.
The anonymous South Korean official said: "We believe they have accomplished miniaturisation of a nuclear warhead to mount it on a Rodong missile."
The Rodong missile can fire a 1 tonne warhead as far as 1,250 miles, putting all of South Korea, most of Japan and parts of Russia and China in range.
Read more: North Korea nuclear alert
The official added: "We believe they have the ability to mount a nuclear warhead on a Rodong. Whether they will fire it like that is a political decision."
The South's conservative president, Park Geun-hye, has taken a hard line against the north since it conducted its fourth nuclear test on January 6 and then launched a long-range rocket into space.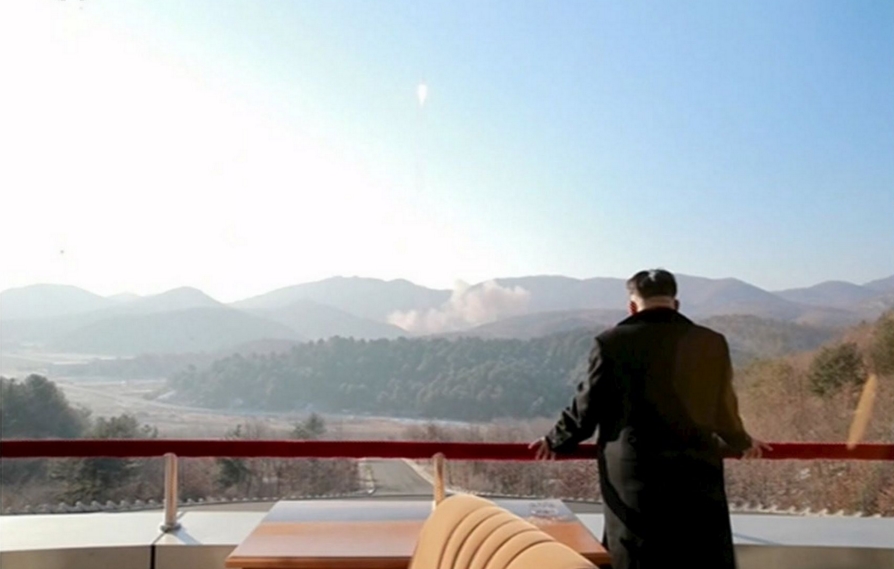 Both actions sparked new UN sanctions.
Rodong missiles, developed from Soviet-era Scud missiles, make up the bulk of the North's short- and medium-range missile arsenal with an estimated stockpile of 200.
Experts have predicted that the delivery vehicle for the North's first nuclear warhead would be the medium-range Rodong missile- rather than an intercontinental ballistic missile (ICBM), which the North has yet to test.
Despite threats to strike the mainland United States, the North is seen as several years away from building an Inter-Continental Ballistic Missile carrying a nuclear warhead.
Read more at: //www.mirror.co.uk/news/world-news/north-korea-could-nuke-russia-7695299